Activities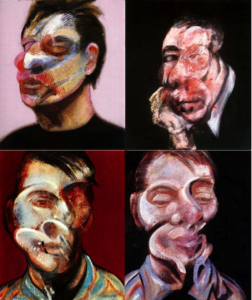 Four professional roles
The four professional roles I play, give you an idea of what I am and what keeps me busy.
The playing concerns me more than the game that is played by strict rules and must be won. Dialogue, consultation and engagement and more relevant for me than power and position. The play is also about adequate playing multiple roles effectively as a professional actor. My four professional roles are scientist, director, professor and consultant. Each professional role carries duties and responsibilities, which I like to take serious.
Professor: sharing inspiration, knowledge and experience with passion
Director: contributing to the proper functioning of businesses and societal organizations
Scientist: curious and open-minded to find new perspectives, experiences and knowledge
Consultant: supporting others in successful organizational and transformational change
---
Professor
Inspiring others and sharing knowledge and experience is the essence of my professorship. As a professor I am not filling drums or heads with knowledge, but lighting a fire.
I have pleasure to challenging students in their professional development. It is satisfying for me to collaborate with doctoral students and other researchers and enjoy the adventure in discovering new knowledge, useful methods and applicable insights.
From an independent academic role it is my duty to contribute to social debates about sustainable change and social entrepreneurship. If necessary, I unravel and discuss misconceptions.
Director
As a director I am involved in the meaning and being of civil society organizations. It is a way to share knowledge and experience to contribute to our society and thus to show commitment and engagement.
From my experience with organizing, changing and learning, I like to contribute to the good functioning of civil society. After years of being an executive director myself at a national university institute, my role now is more that of a non-executive board member and member of supervisory boards.
As a director I like to combine the positive forces in an organization and focus on future activities to make the organization sustainable. Besides the formal role to ensure that everything goes well in the organization, it also means being supportive of executive board members in the difficult tasks and decisions that managers face.
Scientist
As a scientist I am involved in researching, understanding and addressing organizational issues. I focus on bridging day-to-day practice with the knowledge of tomorrow. I like to collaborate with others who are curious. For me research and inquiry is an adventure through an unknown and contested terrain.
Science is not only understanding the world we live in, but generating insights into how we can change our world and innovate. Nothing is more practical than a good theory, and the reverse is also true: there is nothing as theoretical as good practice.
With the generation of knowledge I contribute to the proper functioning of work systems, mutual collaboration and successful strategic and cultural change in organizations.
Consultant
I have over thirty years experience as a consultant. During the first fifteen years I mainly contributed to change in financial services. In more recent years, my advisory capacity has focused more on social issues. Relevant issues in my practice as consultant are the future of youngsters, safety in neighborhoods, public-private partnerships, local entrepreneurship, design of public space and administrative reforms. In recent years I have become more involved in innovation processes in other countries. Contributing to university education for black students in Johannesburg is very inspiring, and collaborating on quality of life in the suburbs of Soweto and Alexandra is highly motivating.
Counseling is a profession. What makes a good consultant? For me at least an inquiring attitude and an open mind are essential. A good consultant has expertise in a specific field. Process consulting without knowledge of content usually leads to bad results. And what is also true for me: use your head, follow your heart and trust your stomach.