Biography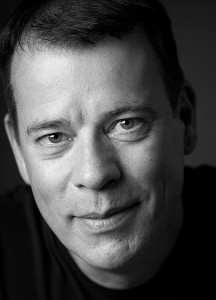 Prof. dr. Jaap J. Boonstra
It is my professional purpose to share knowledge and experiences in leadership and in organizational change and learning, to make other people successful as leaders and change managers. As professor, director and consultant, I am engaged in the future of youngsters and in humanity in neighbourhoods and schools. I feel committed to action learning of leaders, managers and professionals who really want to make a difference.
My professional contribution focuses on excellent service in health care and youth care and I am pleased to play a significant role in the proud and strength of professional service firms and the production industry in Europe.
It gives me energy when I contribute to the proud of people in their work and to organizational and societal renewal.
Jaap Boonstra (1957) is professor 'Organization Dynamics' at Esade Business School in Barcelona (Spain) and professor 'Organizational Change and Learning' at the University of Amsterdam (The Netherlands). He is affiliated with Sioo, an inter-university center for organizational change and learning. As a consultant he is involved in change processes in international business firms and organizational networks in the Netherlands, Spain and South Africa. In addition, he is member of the advisory board of a youth care institute, the Dutch Immigration Services and the International Choreographic Art Center.
At the University of Amsterdam Jaap gives lectures for Master and Graduate students in Management of change, Strategic decision making, Power and politics in organizations and Organizational learning. At Sioo he is responsible for research activities on organizational change and for Executive courses on Organizational change and development and Transformational leadership. At Esade Business School he is involved in courses for Master students and in Executive education.
As a researcher he conducted research into the social, technological and organizational aspects of innovation, sustainable development and change of organizations and strategic decision-making. His research focuses on transformational leadership, barriers to organizational change and innovation, power dynamics in organizational change, and sustainable development of organizations.
Jaap published more than two hundred articles on technological and organizational innovation, management of organizational change, organizational learning, politics in organizations, strategic decision-making and transformational change in the service sector and public administration. His international handbook "Dynamics of Organizational Change and learning" is awarded as the best contribution to organizational science by the Dutch association of management consultants. His book "Intervening and Changing". Looking for meaning in interactions" is considered as the first comprehensive guide to offer successful new ways for organizations to apply global thinking and democratic values to achieve innovations. His most recent book "Organizational Change and Leadership in Organizations" is nominated for Management book of the year.